Over The Top French Bulldogs
The French bulldog is a small breed. French bulldogs were the result in the 1800s of the cross between Bulldogs ancestors imported from England and local rattlers in Paris, France. Since 2015 the breed has become the fourth most popular and registered dog, and the 3rd most popular AKC registered breed. Color standards are various shades of brindle, fawn, tan or white brindle with patches. The French Bulldogs are a companion dog breed, and require close contact with humans. They have fairly minimal exercise needs. That's why they have become a great apartment dog. Minimum grooming is required.
French Bulldogs make excellent companions. The French bulldog rarely barks, and if they do, it's to draw attention. The breed is patient and affectionate with others, especially with children and other animals.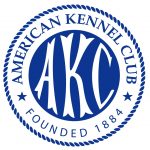 OUR BREEDS STATS
French Bulldogs are ranked 109th in Stanley Corners The Intelligence of dog. The Breed has been used often as an emotional support dog helping to cure anxiety and other related issues
4th most popular and registered dog
3rd most popular AKC registered breed
Support dog for anxiety and other issues